What Would Westerville Do? …
On Thursday, June 14, 2018 – Flag retirement is a serious event. As is Oklahoma, the musical. And writing about both can be serious. So, Thursday brings you a serious opportunity to explore all three but you will have to choose wisely as they are all happening at the same time. Decisions, decisions, decisions. Seriously!
Rodgers & Hammerstein'sBased on the play "Green Grow the Lilacs" by Lynn Riggs Music by Richard Rodgers Book & Lyrics by Oscar Hammerstein II Original Choreography by Agnes de Mille May 31 – June 22 (see specific dates and times below) Rodgers & Hammerstein's first collaboration remains, in many ways, their most innovative, having set the standards and established the rules of musical theatre still being followed today.
Prepare your manuscript for submission using revision and editing techniques with author and English teacher Terry W. Ervin II. Discuss strategies for improving your story while getting it ready for an agent or editors consideration. Questions and observations about writing and working as an author are encouraged. About the Author Terry W.
Flag Day honors at First Responder's Park, 7 p.m.
Members of the Westerville VFW, Boy Scouts, and first responders retire used flags at ceremonies Tuesday in First Responders Park in Westerville, Ohio.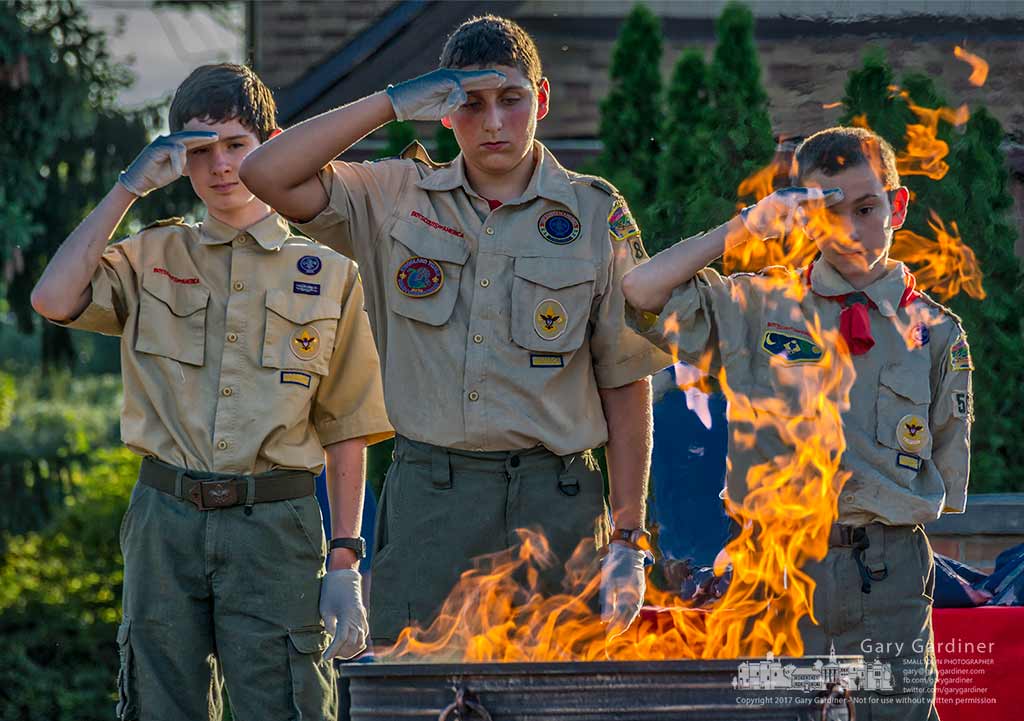 Boy Scouts salute before starting the lowering of US flags into a fire pit during flag retirement ceremonies on Flag Day at First Responders Park in Westerville. My Final Photo for June 14, 2017.
Photoshelter is home to SmallTown Stock, Ohio Stock Photos, westervilleOH.IO, and the archive for Gary Gardiner's photos.
Siteground is the hosting company used by westervilleOH.IO. Its customer service is excellent as is its reliability and cost. 
Luminar 2018 is an inexpensive alternative to Photoshop and Lightroom. It is also far less difficult to create what your eyes saw and less complex than both Adobe products.
Add an event
If you are aware of an event in Westerville and think it might be important to others please use the contact form.
We need your name and email address in order to verify the information or learn a little more about the event, if necessary.
The email address will not be shared and you won't be signing up for any newsletters. It's just in case westervilleOH.IO needs to make contact.
Thank you.