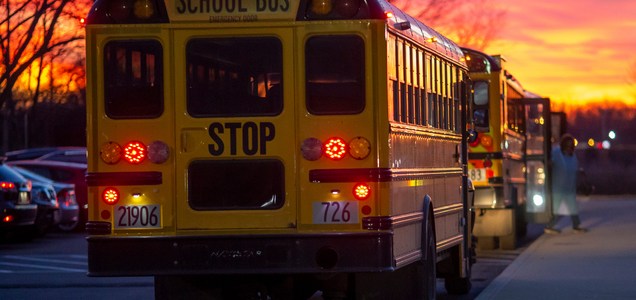 Bus Driver Shortage Is Here To Stay
Nationwide, there is a shortage of bus drivers, and it's affecting several school districts in central Ohio, including Westerville City Schools.
While the district has enough drivers for the upcoming school year, they still face concerns about the shortage of substitute drivers.
The lack of substitute drivers and competition from other jobs are major issues. Despite launching marketing campaigns and contracting with bus service providers, persistent concerns remain about the ability of districts to transport students.
To help address this issue, Westerville has implemented a MyVans program to transport students with special needs. Other districts in the area are also attracting and training new drivers, as well as contracting with service providers to ease the burden of the driver shortage.
Despite these efforts, many districts still struggle to get every student to school and get picked up. This shortage is a perennial problem that districts across the country are dealing with, and it's a challenge that will require ongoing solutions.
With the start of the new school approaching, will Columbus-area schools be ready to transport students amid a national bus driver shortage?