E. Dean Ward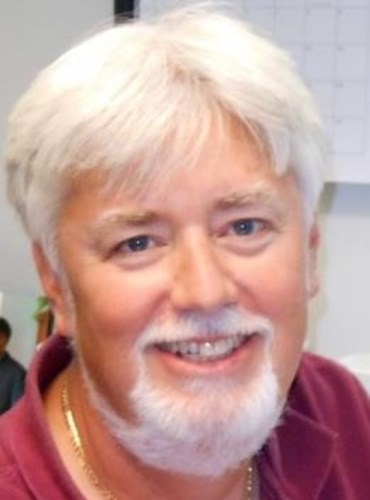 E. Dean Ward, age 63, formerly of Piqua, OH went home to be with the Lord at 5:42 p.m. in his Westerville residence on Wednesday, July 12, 2023.
He was born March 1, 1960, to the late Buford Ward and Pearl (Stiltner) Ward of Piqua.
On August 11, 1979, in Piqua, Dean married his high school sweetheart Christine (McCoy) and she survives.
Dean is also survived by two sons and daughter-in-law: Matthew (Crystal) Ward, Westerville, OH; Michael Ward: Russells Point, OH; two brothers: Johnny Ward, Piqua, OH; Allen Ward, Piqua, OH: two grandchildren: Kaley Ward, Hunter Ward; two sisters-in-law: Lori (Greg) Miller, Piqua, OH; Susan (Bill) Hughes, Piqua, OH; one brother-in-law: David (Erika) McCoy, Piqua, OH; faithful friend: Keiko; and many nieces and nephews
He was preceded in death by one brother: Charles Ward; father and mother-in-law: John and MaryAnn McCoy.
Dean graduated from Piqua Central High School in 1978. He was a member of Mid County Church of Christ in Troy, OH. Dean worked for Hartzell Propeller in Piqua for 43 years and retired as Director of Product Support. He was a former member of The Piqua Jaycees, former president of The Miami Valley Corvette Club. He was a Cub Scout leader and coached youth soccer. Dean was also a former member of Positively Promoting Piqua. He enjoyed fishing, boating, Corvettes, and spending time at the lake.
Dean's biggest joy was spending time with his children and grandchildren. Dean assembled the propellers used on the Voyager's World Flight, which is currently displayed in the main hall of the Smithsonian Air and Space Museum in Washington DC.
A celebration of Dean's life will be held Saturday, August 5, 2023, at Hartzell Propeller from 1:00-4:00 p.m. Come casual and refreshments will be served at 1:00 p.m., followed by a sharing of stories and memories at 1:30 p.m. Join us at 2:00 p.m. for more refreshments, food, conversation, and laughter as we honor a remarkable life.