Gene E. Wedemeyer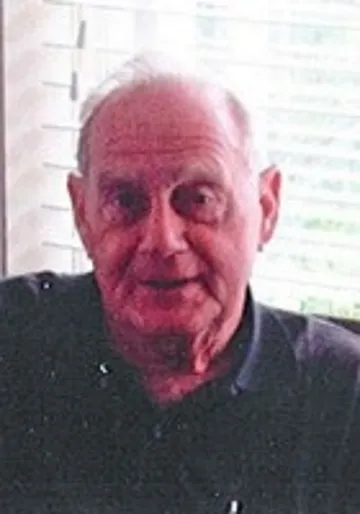 Gene E. Wedemeyer, a long time resident of Westerville, passed away on July 25th at the age of 93, two years after the passing of his wife of 46 years, Gloria Wedemeyer. He was born in Columbus, Ohio in 1930 to Mary 'Virginia' Wedemeyer and Earl L. Wedemeyer who preceded him in death along with his only brother, Jack Wedemeyer. He is also preceded in death by a brother-in-law, Dick Batteiger and survived by his other close brother-in-law, Ron Batteiger.After serving in the Navy on a submarine he went on to join the Columbus Fire Dept. for 30 years rising to the rank of Battalion Chief. After retiring he spent 37 winters at Limetree Park in Bonita Springs where he was the Association President for many years. In Florida he played spirited volleyball and ran the spaghetti dinners. He was an avid Do-It-Yourself handyman and builder who was often called upon by many friends and family members for home repairs and remodeling which kept him quite busy and he loved it! The only time you would see Gene out of his jeans was if he was boating and water skiing. He also enjoyed fishing and catching walleye on Lake Erie. He always enjoyed a good cigar and, in his later years, having friends and family stop by to visit.
Gene is survived by 5 children – Dan (Michele) Wedemeyer, Kathy (Nick) Wedemeyer-Spinelli, Debi (Don) Hunter, Paula (Terry) Sauer, and Cathi Scales. He has 11 loving grandchildren – Danielle (Keith) Morris, Amanda Wedemeyer, Joe Flynn, Jessica Scales, Jenna Andrews, Jordan Scales, Jade (Effy) Rodriguez, Jared Scales, Dustin (Jenna) Sauer, Maggie Sauer, Jason (Jenn) Sauer and an additional 15 great-grandchildren.
Visiting hours are Saturday, Aug. 12th from 12:30 pm to 2 pm followed by a memorial service at 2 pm at Moreland Funeral Home, 55 E. Schrock Rd, Westerville.