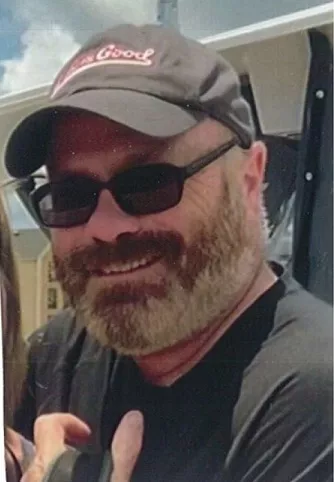 Daryl E. Cooper, age 53, of Marysville, OH passed away July 23, 2023, in Myrtle Beach, South Carolina.
Graduate of Westerville North High School in 1989.
Employed by Belfor Restoration.
Survived by his mother, Sandy Cooper; siblings, Tamara (Duane) Covey, Rhonda (Kim) Holowitz-May, Dallas (Julie) Cooper, Roxanne (Terry) Grim and Joel (Beer) Cooper; many nieces, nephews and friends.
Celebration of Life will be held at Moreland Funeral Home, 55 E. Schrock Road, Westerville, OH 43081 Sunday, August 6, 2023 at 2 p.m. followed by a gathering at Wendell's Pub, 925 N. State Street, Westerville, OH 43082.
https://www.legacy.com/us/obituaries/name/daryl-cooper-obituary?id=52591330